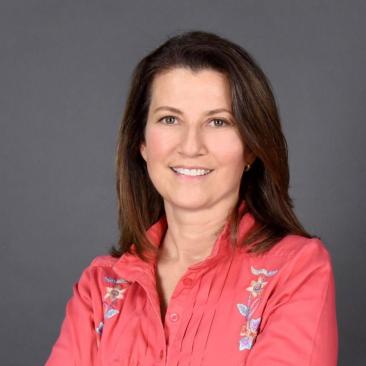 Speakers
Carmiña Albertos, World Bank
Senior Consultant on Indigenous Peoples and Diversity in the Social Inclusion Unit for Latin America, World Bank. Anthropologist specialized in indigenous peoples and diverse populations, involuntary resettlement, sociocultural analysis, qualitative evaluations and applied social research, development with identity and multisectoral development programs. Extensive experience advising governments in the formulation of public policy and implementation of programs for the operationalization of the collective rights of indigenous peoples. More than 25 years formulating and advising programs for the cultural adequacy of public services. Master's in applied Anthropology and Ph. D. candidate in Social Anthropology.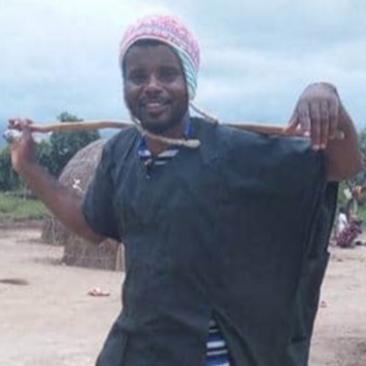 Manjo Basiru Isa 
Manjo Basiru Isa is an indigenous youth based in Cameroon, Central African Region. He has been involved in the defense and promotion of the right of Indigenous peoples for more than 15 years. He has been very active at the national, regional and global level with more focus on Sustainable Development Goals.
He is currently the Regional Secretary General of REPALEAC (Network of Indigenous Peoples for he sustainable Management of Forest Ecosystems in Central Africa) and Heads the Program Department of the Network.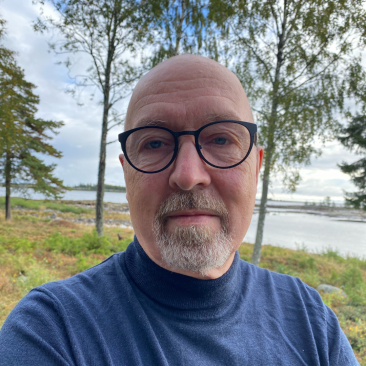 Anders Blom
Anders Blom has a long working experience from both business development, public service and issues related to the livelihoods of Indigenous Peoples. In the latter capacity, Anders Blom was involved in the start of the Permanent Indigenous Peoples Committee, PIPC, within The Forest Stewardship Council (FSC), he remained in PIPC for 7 years as a representative for Sápmi, the land of the Sami Peoples.
Mr. Blom was for a period managing director of the National Swedish Sami Association (SSR). In 2012, Anders Blom, as chairman, was responsible for building up the Protect Sapmi Foundation – a Norwegian organization with the object to assist and create capacity to Saami right holders in their dialogue with competing land interests, e.g. mining activities, windmills farms etc. Mr. Blom is still active in the Protect Sápmi Foundation as a senior adviser.
Mr. Blom has been engaged in FSC since 2004, During these years he has, among other things, been active on the board of the Swedish FSC, the standards committee that developed a new FSC standard in Norway and participated in several working groups on FPIC. Today, Anders Blom, since 2000, is chairman of the FSC Indigenous Foundation based in Panama.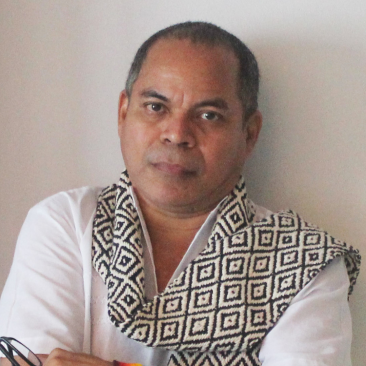 Dr. Francisco Souza
Dr. Francisco Souza is an economist and member of the Apurinã Indigenous Peoples of the Brazilian Amazon. For 30+ years Francisco has contributed to initiatives in 40+ countries in areas connected to Indigenous Peoples, forests, sustainable development, climate change, and nature-based solutions. With Hivos, WWF, Rainforest Alliance, IADB, IDRC, private foundations, and governments, he previously supported inclusive conservation, right-based development, and Indigenous-based solutions in over 100M hectares of forests worldwide. He works collaboratively with Indigenous Peoples who manage a territory of over 1 billion hectares in all regions of Planet.  He is currently a member of LEAF Coalition's   IPLC Advisory Panel with Emergent. Francisco has a Ph.D. in Environmental Science and master's degree in Tropical Conservation and Development.
Nikki Enersen, USAID
Nikki Enersen leads the Children, Youth, and Families team and the Indigenous Peoples program as the Deputy Director for USAID's Inclusive Development Hub. 
Nikki, originally from Minnesota, attended Claremont McKenna College for her undergraduate studies in anthropology and international relations and attended graduate school at American University and the University of Minnesota to study women in international development.  The Inclusive Development Hub is her fifth USAID posting as a USAID foreign service officer, having previously served in Guatemala, Kenya, Zimbabwe, and the West African Regional Missions.  Her focus throughout her time at USAID has been on women's empowerment and gender equality, inclusive development, and youth in development.
Before joining USAID, she worked with AED in Nairobi, Kenya, with Somali refugee community organizations in Minnesota, and as a labor law consultant working globally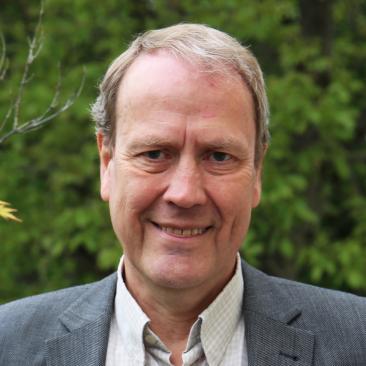 Kim Carstensen, FSC International
Kim Carstensen has been the Director General of the Forest Stewardship Council (FSC) since October 2012. He is a recognized global leader within the environment and development sectors. Prior to joining FSC, Mr. Carstensen managed FairGreenSolutions, a consultancy that helped link the concepts of 'Green Economy' and sustainable development for clients in the Global South. His strategic approach comes from a long history of global leadership, most recently as the leader of WWF International's Global Climate Initiative, and previous roles as CEO of WWF Denmark and Deputy Chairman of the Board of Denmark's Official Development Assistance Agency (Danida).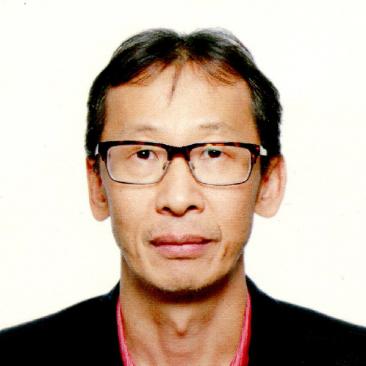 Rodion Sulyandziga   (moderator/facilitator)
Rodion Sulyandziga has many years of solid experience working on the promotion and protection of indigenous peoples' rights at the local and global level including UN human rights mechanisms and bodies. Being an Udege ("Forest People") indigenous origin, he has first-hand knowledge of challenges faced by indigenous peoples in his region. Through his international and regional advocacy, documentation, and research, Rodion is a well-recognized promoter of the rights of indigenous peoples.  He has been the co-chair of the International Indigenous Peoples Forum on Climate Change (2012-2016) and IP Global coordination committee of the UN High Level Plenary/World Conference on indigenous peoples (2013-2015). He had two UN holder position being a member of EMRIP (2019-2022) and LCIP Platform (2018-2021). He has Ph.D., Social Science.
Event Details
Date: Thursday 13 October

Time: 09:00 - 10:30

Room: Nusantara 1 & 2   

Language: English, French, Spanish

Format: Hybrid