Attending the General Assembly
Media registration and access throughout the week is free of charge.
Please fill out the media accreditation form (on the left) and send it to media@fsc.org by no later than Friday 23 September 2022 – along with a copy of the items requested in the form. 
All submissions will be checked and verified, and media accreditation will only be processed upon receipt of all the requested information. Once the request is approved, a confirmation will be sent to the applicant via email.
More details are available in the accreditation form.
Important information regarding media access during the General Assembly
All persons with media accreditation will have access to the FSC General Assembly side meetings and high-level forums as well as the common spaces.

Please note that certain events – such as the FSC Governance Review and the FSC Members Assembly, during which members vote – are restricted to FSC members only.
For further information on the General Assembly, please have a look at our FAQs and at the general assembly programme.
For press requests and more information on how to get involved, please contact:
Dania Musa
FSC Media Relations Programme Manager
d.musa@fsc.org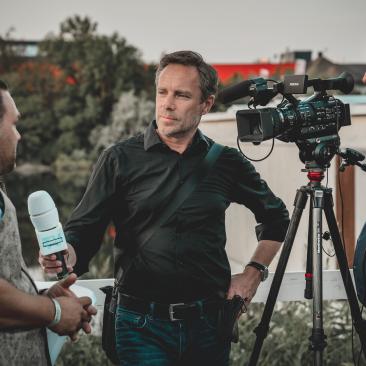 Media-only event on 8 October 2022
A small side event exclusively for journalists will take place on Saturday 8 October, one day before the GA.  

This event is an opportunity for journalists to get together with FSC's Managing Director Kim Carstensen as well as members representing environmental, economic and social chambers for a candid conversation about forestry and forest certification in Indonesia.

Spaces are limited. If you are interested in joining, please send an email to media@fsc.org. Registration deadline: 09 September 2022.