Green Sponsor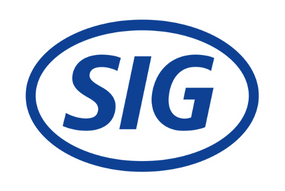 SIG is a leading packaging solutions provider for a more sustainable world. With our unique portfolio of aseptic carton, bag-in-box, and spouted pouch we work in partnership with our customers to bring food and beverage products to consumers around the world in a safe, sustainable and affordable way. Our technology and outstanding innovation capabilities enable us to provide our customers with end-to-end solutions for differentiated products, smarter factories and connected packs, all to address the ever-changing needs of consumers. Sustainability is integral to our business and we are going Way Beyond Good to create a net positive food packaging system.
Founded in 1853, SIG is headquartered in Neuhausen, Switzerland. The skills and experience of our approximately 8,400 employees worldwide enable us to respond quickly and effectively to the needs of our customers in over 100 countries. In 2021, SIG produced 48 billion packs and generated €2.7 billion in revenue (incl. Scholle IPN and Evergreen Asia unaudited revenue). SIG has an AA ESG rating by MSCI, a 13.4 (low risk) score by Sustainalytics and a Platinum CSR rating by EcoVadis. For more information, visit www.sig.biz
Gold Sponsor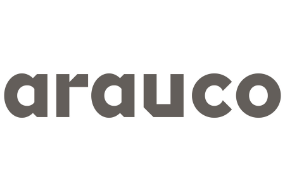 ARAUCO
Renewables for a better life.
Arauco has been developing products based on renewable forest resources for 50 years, offering a wide variety of sustainable quality solutions for the paper, clothing, construction, packaging, furniture, and energy industries, inspiring the creation of solutions that aim to improve the quality of life of millions of people around the world. Learn more