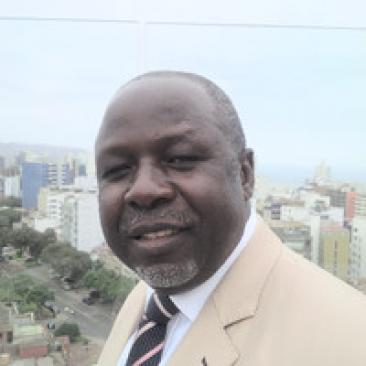 Speakers
Harrison Ochieng Kojwang (facilitator)
Harrison Ochieng Kojwang was the FSC Regional Director for Africa from January 2019 until September 2022. He previously was a private consultant in forestry and environment. He has worked for several governments, regional economic communities in East and Southern Africa, and international organizations, including the United Nations and World Bank. He served as Director of Forestry in Namibia for seven years before serving as WWF's Representative in Southern Africa from 2001 to 2009.  
Kojwang was an academic at Moi University in Kenya before joining the public sector. He studied forestry at the Universities of Nairobi, Helsinki, and British Columbia.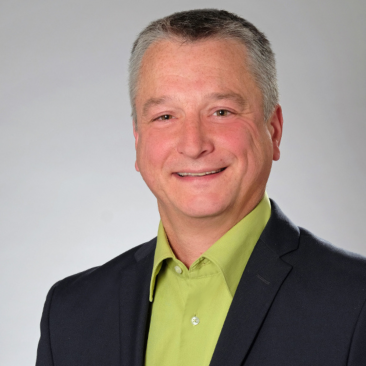 Udo Felten, SIG
Udo Felten is Manager Product Related Global Environmental Sustainability and Affairs at the Group Corporate Responsibility Department of SIG - one of the world's leading system suppliers of carton packaging and filling machines for beverages and food. He joined the company in 2004 and supports the corporate responsibility strategy in the areas chain of custody certification, life cycle assessments, environmental foot printing and forest related issues.
By this Udo has been responsible to develop the liquid packaging board purchasing policy for SIG Combibloc and to steer the development of SIGNATURE PACK, the first aseptic beverage carton which connects to 100% to forest based raw materials. He is involved in the implementation and maintenance of various chain of custody certifications (FSC, ISCC Plus, ASI) for the production sites of the company.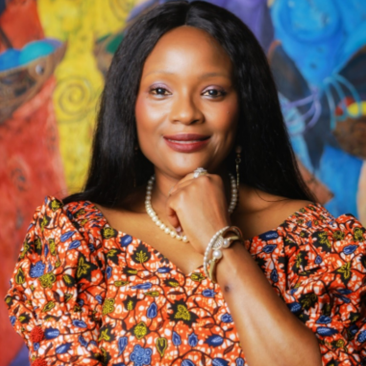 Dr Musonda Mumba, Convention Standing Committee of the Convention on Wetlands
Dr Mumba is a Zambian-born environmentalist with over 25 years of global experience in environmental management and sustainable development. Dr Musonda Mumba is the Secretary General of the Convention Standing Committee of the Convention on Wetlands (Ramsar Convention) from 1 October 2022. She is also the UN Environment lead on Terrestrial Ecosystems for the United Nations Decade on Ecosystem Restoration (2021 – 2030) and Chair of the Global Partnership for Forest and Landscape Restoration (GPFLR) Platform. She is also the founder of the Network of African Women Environmentalists (NAWE) in partnership with FAO, Wangari Maathai Foundation, UNDP, UN Women, Africa Development Bank (AfDB) and Partners for Resilience. From 2018 until September 2022, Dr Mumba was the head of the UN Environment's Terrestrial Ecosystems Team, and 8 years prior to that, was the agency's Coordinator for Ecosystem-based Adaptation (EbA) Flagship Programme within the Climate Change Adaptation team.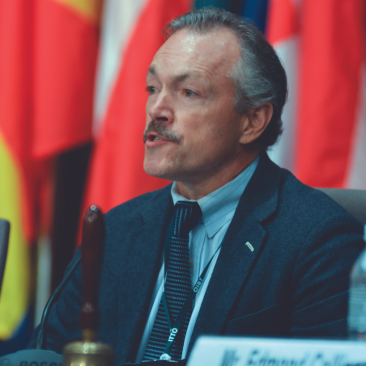 Steven Johnson, International Tropical Timber Organization
Steve Johnson is a Canadian who studied forestry at the University of British Columbia in Vancouver. His PhD in forest economics was undertaken at the University of Canterbury in Christchurch, New Zealand, after which he lectured in forest management and economics at the University of Melbourne in Australia. During this time his research interests included socio-economic impact studies of communities affected by the World Heritage listing of Australia's wet tropics and subsequent cessation of timber production from these areas. This led to contacts with and subsequent recruitment by ITTO in 1990, where he served 12 years in the division of Economic Information and Market Intelligence followed by11yearsas Communications Manager. His current post (since 2013)is Director of ITTO's Division of Trade and Industry.He led the ITTO Secretariat as Officer-in-Charge from October2015 until May2017and reprised that leadership role in 2021and early 2022. He is a key part of ITTO's senior management team and oversees various aspects of ITTO's technical program  promoting sustainable forest management and sustainable forest products trade throughout the tropics.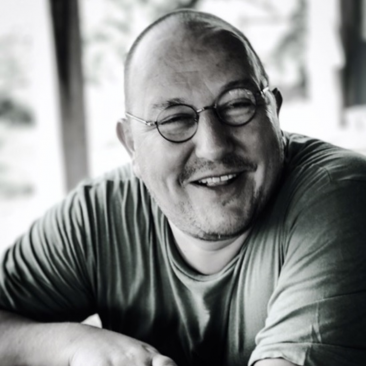 Ben Vickers, GCF Secretariat
Ben Vickers has 25 years of experience in the fields of forestry and rural development.  Since obtaining a MSc in Forestry from the University of Oxford, he has lived in Nepal, Viet Nam, India and Thailand, working throughout Asia, the Pacific and sub-Saharan Africa.  Since 2007 he has focused on supporting the integration of the forest sector into national climate change mitigation and adaptation policies and strategies, in particular through REDD+.  From 2012 he coordinated the work of FAO on REDD+ in the Asia-Pacific region, including through the UN-REDD Programme, the Forest Carbon Partnership Facility of the World Bank, and the development and initiation of projects under the Green Climate Fund (GCF).  In February 2021 he joined the GCF Secretariat in Korea as a Land Use, Forests and Ecosystems Senior Specialist.  As an individual member of FSC Social (North) Chamber since 2005, from 2009-12 he was a member of the Forest Carbon Working Group and the P&C Review Working Group.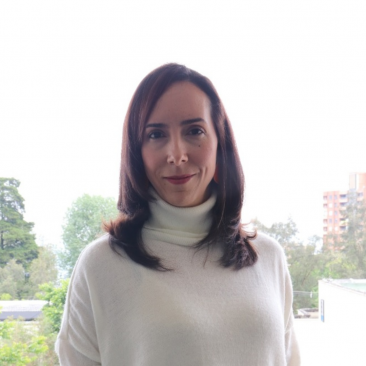 Maria Adelaida Correa Ruiz, Interconexión Eléctrica S.A.
Economist, International MBA from IE Business School and specialist in project management, with experience in the energy, road infrastructure, and financial sectors, in the areas of sustainability, strategy, human resources, business valuations, and corporate management. 
She currently serves as the Corporate Director of Sustainability at Interconexión Eléctrica S.A. (ISA), leading ESG issues for ISA and its companies in Latin America. 
She is passionate about doing things that contribute to building a better planet and a better society.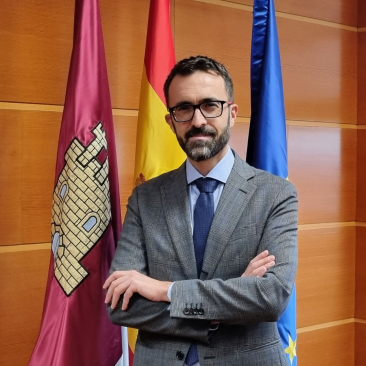 Félix Romero Cañizares, Castilla-La Mancha
Félix Romero Cañizares has been THE Director General of Natural Environment and Biodiversity of Castilla-La Mancha since November 2019. He was additionally appointed Vice President of EUROPARC-Spain in June 2022. 
He previously worked for FSC International from 2011 to 2019, first as Regional Director for Europe and subsequently as Head of Market Development. From 2002 to 2011, he was responsible for WWF Spain's forest program and president of FSC Spain. He taught classes in sustainable management of natural resources and corporate social responsibility as a guest lecturer at the EOI Business School in Madrid, at Next International Business School, and at the University of Castilla-La Mancha from 2010 to 2019.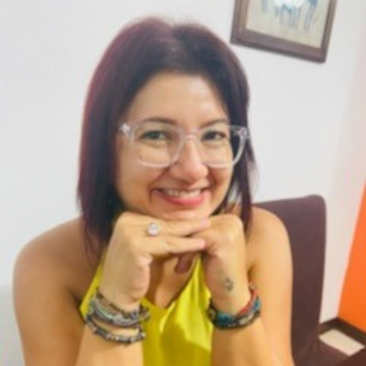 Glenda Lee
Glenda Lee is a board member of the Foundation Defensores de la Naturaleza, which deals with 5 per cent of the protected areas in Guatemala. She graduated from the Agronomy Faculty from the San Carlos de Guatemala University, Guatemala, and specializes in forest certification and carbon markets.  
Glenda was previously the chairman of the Consejo Nacional de Estandares de Manejo Forestal Sostenible para Guatemala (National Sustainable Forest Management Standards Council of Guatemala). She has twenty years of experience as an engineer in natural renewable resources. She has worked as an internal auditor to ensure compliance with FSC standards at both small and large producers in rubber forests, as well as the forestry, timber, and paper industries.  
Glenda has developed financial products for forest, agroforestry, and renewable energy projects. Her areas of expertise include finance and climate investment, knowledge in climate change, carbon markets, the United Nations Framework on Climate Change, the Paris Agreement, and development of COPs and related agreements.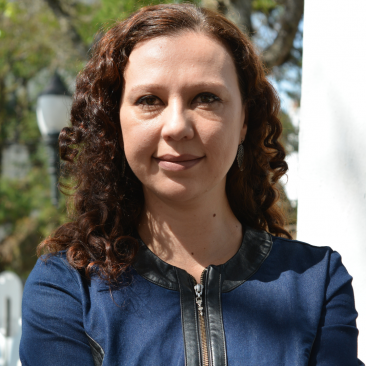 Fernanda Rodrigues 
Fernanda Rodrigues is a forestry engineer and holds an MSc in Forest Policy and Economics from the Federal University of Paraná, Brazil. Since 2018, she is the national executive coordinator of Brazilian Forests Dialogue, an organization with more than 200 members within seven regional forums, as well as a steering committee member of The Forests Dialogue and interim executive secretary of Amazon Forest Forum. Since 2018, Fernanda has been the alternate focal point of Women Major Group at the United Nation Forum on Forests (UNFF). That same year, she led the foundation of the NGO Forest Women´s Network, where she currently serves on the board of director and represents the organization in FSC's social chamber.  
Fernanda was previously FSC Brazil's technical coordinator for five years. Her work focused on the standards setting process, project management, articulation, stakeholder engagement, dispute resolution, and training. In the private sector, Fernanda worked on certification and sustainability at Klabin S.A. and as a consultant for projects in the Amazon and the plantations sector, both in Brazil and overseas. She has extensive experience in forest certification, stakeholder engagement, and strategic planning.  
Event Details
Date: Thursday 13 October

Time: 11:00-12:30

Room: Mangupura 

Format: Hybrid

Language: English, French, Spanish