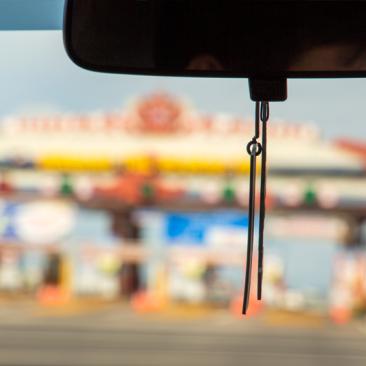 How to reach the conference centre from the airport?
Ngurah Rai International Airport is located 15 minutes away from The Bali International Conference Centre, where the general assembly will take place. The journey may take a bit longer though as traffic congestion is quite an issue in Bali – traffic flow is rarely faster than 40 km/h.
If you are staying at The Westin Resort Nusa Dua, you can book an airport transfer through a shuttle service for 20-22€. Please send an email to the Westin staff or call this number for the arrangement: +62 361 771906. 
If you are not staying at the Westin, you can grab a taxi at the airport and ask the driver to take the toll road: it will be faster. The trip should cost you around 11€. Always make sure to discuss the fare with all taxi drivers before you get into their taxi, as scammers do exist.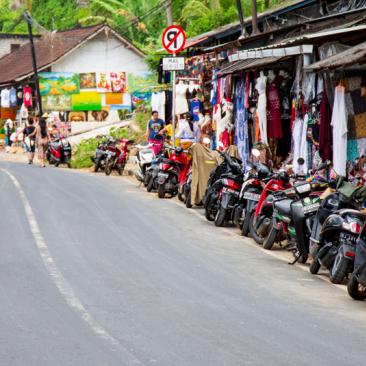 Blue Bird Taxis
"Blue Bird Taxis" are known to be the most honest taxis in Bali. They are blue vehicles with a light on the roof bearing a stylised blue bird and their drivers always use a meter. Watch out for fake Blue Bird Taxis – as they are quite a few – by looking for Blue Bird Group sticker on the top of the windscreen and a genuine taxi number on the side windows (ending in VV). 
Blue Bird Taxis do not have the official right to pick up passengers at the airport, but you can try your luck in front of the arrival terminal where they come to drop off customers. Just ask a taxi driver if s/he can take you to your hotel.
You can also download the MyBluebird App through the Blue Bird Taxi website to book a taxi whenever you need one during your stay in Bali.
Public transport
Public transport is the cheapest way to travel in Bali, but there are often delays or cancellations.
One of the most reliable bus systems seems to be the Kura-Kura tourist bus service: their Line 1 connects different hotels around The Westin Resort Nusa Dua, but buses only depart every two hours and usually not before 9:30am until 7:45pm.
Renting a car, motorbike or scooter
Bali's traffic is both chaotic and dangerous, especially when it is dark (from 5.30pm to 6am). So, if you are not used to driving a right-hand-drive car or panic easily when other motorists break the road rules, it is probably better for you to use taxis during your stay.
If you are a really good driver, renting a scooter or a motorbike is probably the best option to get through the traffic. Check carefully the brakes, lighting and tyres and compare different prices before renting a vehicle. The cost should be between 3,30€ and 10€ per day for a scooter.
Make sure you have insurance, a helmet and your international driving license before renting. 
In Bali, the main rule when driving is the following: Whatever you can see in front of you is your responsibility – a driver cutting into your main road takes it for granted you will notice him and make space or slow down. If you want to overtake somebody you MUST use your horn, so they know you are coming and do not move right or left unexpectedly.